Cool Dynamics Electrical specialises in Industrial & Commercial Electrical
Michael is our Managing Director of Cool Dynamics Electrical which he started up in late 2013, starting out with only a couple technicians from his home. Michael had such a great reputation with so many loyal clients that he came to realise he would need to employ more technicians and find a permanent premise.
Cool Dynamics Electrical is now a family-owned and operated company. Michael has passed on his knowledge to his Son who now works along side him as a qualified A-Grade and also has his daughter who manages the administration and accounts.
Cool Dynamics Electrical is based in Craigieburn, Victoria – only 7 minutes from the Epping Fruit Market – we provide the quickest and most reliable electrical and refrigeration services and installations throughout Victoria. 
Cool Dynamics Electrical now has 8 vehicles on the road to provide quicker service to all our clients, and own 3 scissor lifts to make sure we are equip with all the correct tools for any job. With a large team of 12 employees we are able to provide our clients with the best service in the industry.
We carry out project work nationwide when our clients require us. Our current A-grade electricians are utilised for industrial and commercial operations with a dynamic split between installation and service works. We pride ourselves on the long-term relationships we have established with our business customers by providing honest and reliable electrical solutions.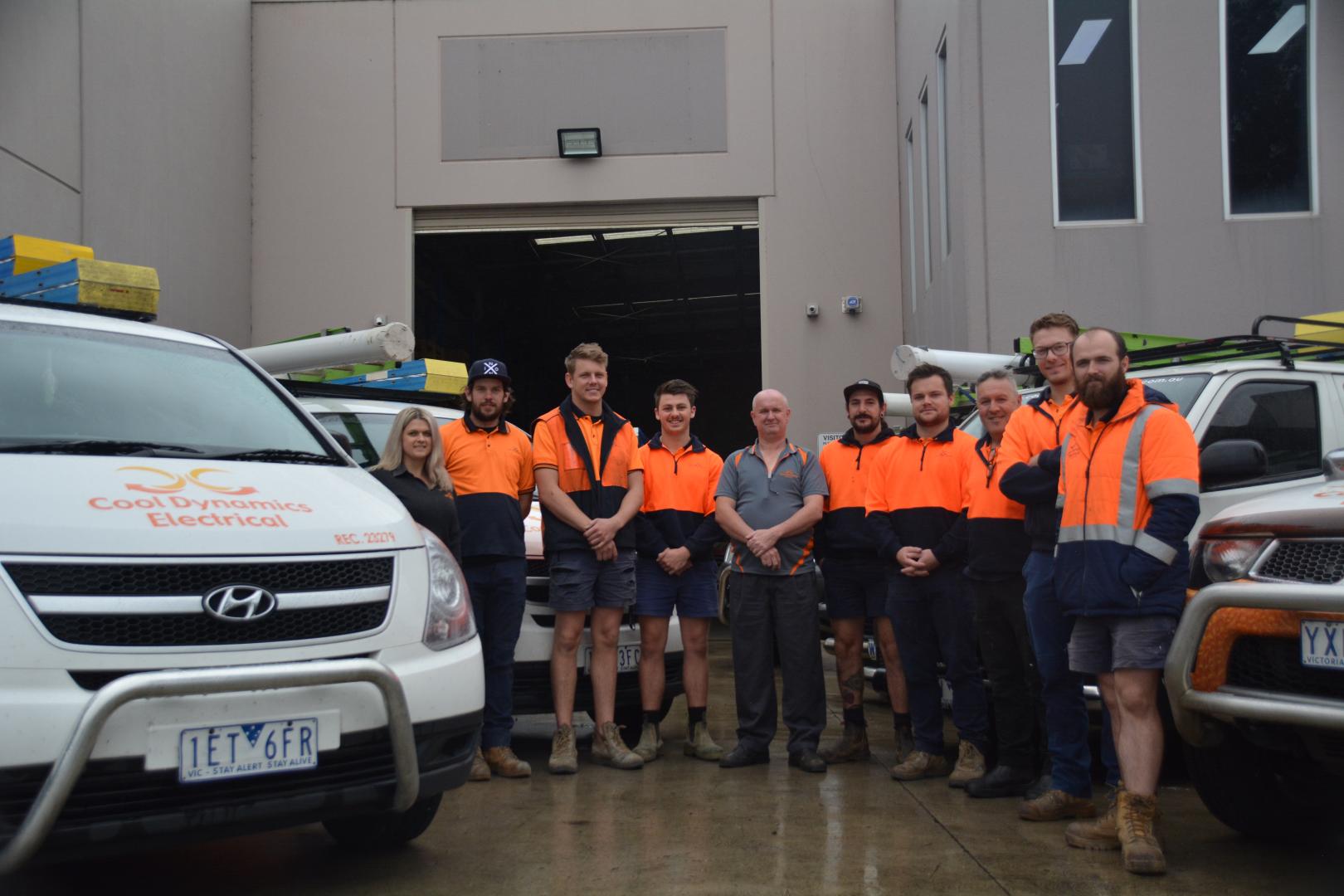 We are extremely efficient, being available 24 hours a day, 7 days a week, all year round! With our experienced and passionate team of tradesmen, we aim to provide our customers with the best quality products.
Cool Dynamics Electrical can cater to all your electrical needs, no job is too big or too small for us. We can build switchboards to suit what you need, with Michael's extensive knowledge of PLC programming and over 35 years' experience in the industry he can design these as easy or as complex as you like to suit all your needs.
Cool Dynamics Electrical have a wide range of clientele across Melbourne that includes over 60% of the Epping Fruit & Veg Market with service you will not receive anywhere else.
Contact us for a FREE no obligation quote today.